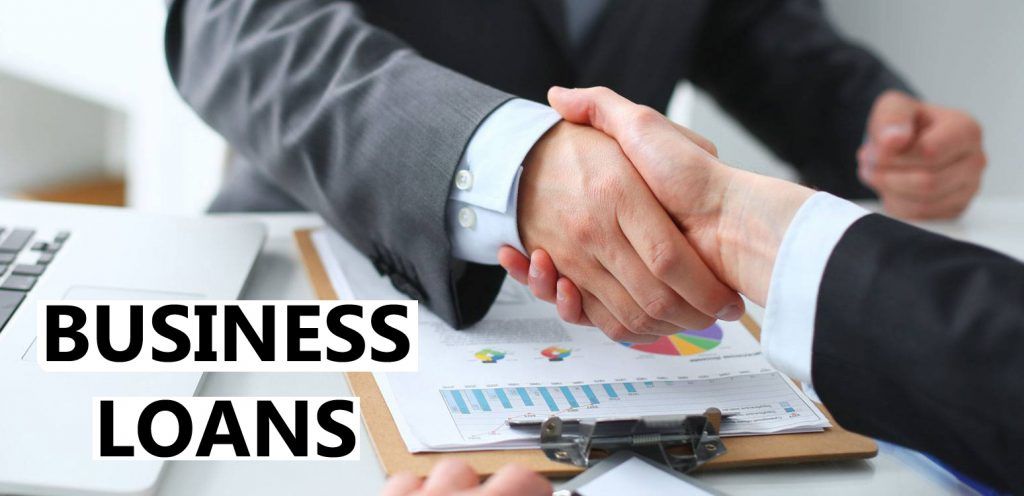 01 Jul

What is a Business Loan?

What is a Business Loan?

A business loan is a loan for specifically business purposes. Either secured or unsecured, these loans entail the creation of a debt and an agreed repayment rate of interest.

While alternative forms of finance such as invoice finance are considered business loans, the traditional form of a business loan is to borrow a sum of money from a lending institution (i.e. a bank).

Almost all lenders will insist on some form of collateral, usually a fixed asset of some kind such as a property. Where a business doesn't have the necessary assets, unsecured loans are possible although their upper limit will be capped.

How long you have to repay it depends on the agreement you have in place: typically, terms last from a few weeks to as long as five years.
Types
There are many different types of business loans. Below, we've listed some of the key categories you may encounter. NB these are not mutually exclusive, you might find a 'bad credit loan for small business', for example.
Secured – Requiring collateral
Unsecured – Available to businesses with no security/collateral to offer
Bad Credit – Some alternative finance providers specialise in higher interest loans for those who would normally fall outside the lending paramers
Small Business – These loans cater to smaller turnover businesses.
Short Term – For durations of 2 months to 2 years
Fast Loans – Loans designed to deliver cash as quickly as possible, sometimes in less than a day.
How do you Qualify for a Business Loan?
Qualifying for a business loan depends, principally, on how much you want to borrow, how long you've been trading and how much security you have to offer.
Even if you're not a startup, a sound business plan outlining how you're going to scale the business is a useful supporting document. The lenders will want to understand how you're going to use your loan, and what effects you predict it to have on the bottom line.
Both your company credit score and those of the directors may be a factor, plus your annual revenue, your debt to credit ratio, and the age of your business.
Your may also need recent tax returns, ongoing balance sheets, and profit and loss statements for the last 12 months..
Secured Vs. Unsecured Business Loans
For any lender, loan security ranks as their highest criteria when considering whether to lend. If you sign over a security entitling them to a legal charge over a property, for example, their risk drops substantially. Should you default on the payment, the value of the assets means they can simple force sale and recoup what they're owed.
Many businesses, however, don't have the luxury of a commercial asset to offer as collateral. In those instances they have two options:
Sign a director's personal guarantee document
Opt for an Unsecured business loan
Personal guarantees (covered in more detail later on) are only available where one of the directors has an asset, usually a family house, they can offer.
Unsecured business loans are capped at a much lower rate and come with higher interest due to the increased risk for the lenders.
What Documents Will We Require for a Business Loan?
All lenders will have slightly varying requirements but the normal documents to ask for will include:
Business Plan detailing how you intended to repay the loan
Proof of ID (Directors)
Proof of Business Address
Accurate Cash Flow Forecast
Bank Statements for the Last 1Year (Obviously, this won't be possible if you're a Start Up)
Profit, Loss and Balance Sheet for the last 1 year audited by your accountant
What's the Eligibility and Criteria for Business Loans?
While there are many variables at play for loan eligibility, here are some common factors to consider.
Loan amount is less than 25% annual turnover
The business is running at a profit
You have a trading history of more than two years
You do not have outstanding marks on your credit, CCJs, or other signs of owing money
Your business is registered with incorporation certificate.
If you fall outside these criteria, there are still many ways to borrow money but you will pay extra for the privilege. To gain access to the best rates, you need to show you're an established business with a good cash flow, good credit and the money you're borrowing is a reasonable amount compared to your company size.
What type of Security Will You Need for Your Business Loan?
The classic security for a loan is property, but in fact a wide range of things can be used as loan collateral.
These include equipment, vehicles, inventory, accountants receivable and even old fashioned cash although this is a rarity. Both residential and commercial property can be used, as well as agricultural land. Even the open market value of the business itself can be used as security in some instances.
Loan providers will perform their own independent valuations of the collateral you're offering.
You can still sell the asset you've offered as collateral during the running of the loan, but only if you've got another form of security to offer in its place
Personal Guarantees
When the company directors don't have commercial security to offer, some lenders may ask for a personal guarantee.  These documents allow the using of a personal asset to secure a commercial loan, commonly a family house.
While personal guarantees are now standard practice and facilitate much needed finance, they should also be used with caution and always with full understanding of the potential consequences.
If the business should other default on the loan, or become insolvent with the loan outstanding, the personal guarantor's property will be sold. While the limited company structure commonly protects directors from the fallout of business insolvency, with its clear separation between corporate and personal debt, personal guarantees are specifically designed to surmount these laws and breach the corporate veil.
Grand City Investment Limited does not require personal guarantees from some of its customers, you need to contact us to know the latest updates and requirements as these things change from time to time.
business loan, business loan lender, business loan lenders, business loan companies, what is business loan, business loan explained, business loan company
Why should you get a business loan?
A business loan allows you to bring in more funds for your business without altering the current structure of ownership in any way. These loans can be used for a variety of different business reasons.
Starting your business
When you are starting a business, it is usually a case of expenses first, income later. If you do not have the money to invest in your business, then a business loan will allow you to get through the difficult starting phase of your business. It will allow you to buy equipment and machinery, pay the wages and salaries of the people you employ, so that you can focus primarily on running your business.
Running your business
There are times when businesses pass through difficult phases because of unique circumstances. While vendors demand payments and customers delay them, it can be difficult to keep things running smoothly. If you take a business loan to keep up the requirements of your day to day operations, you will be able to continue running your business without straining relationships with your vendors or customers.
Expanding your business
Expanding your business is a commitment that can put a heavy strain on your finances, making it difficult to continue running things smoothly. This is where business loans can really help you scale up your business many times over. You will be able to afford bigger offices and more resources with which to service your customers.
How To Find Genuine Business Loan Lenders?
Grand City Investment Limited is a Licensed Money Lender that was incorporated in Hong Kong  under  the  Money Lenders  Ordinance  (Chapter  163  of  the laws of Hong Kong) to provide All kinds of Loans, Business Loans, Secured Loans, Unsecured Loans, Recourse Loan, Non Recourse Loans, Trade Finance, Insurance, Investments, Wealth Management, Portfolio Management, Trade Platforms, Private Placement Programs as well as the issuance and monetization of Bank Instruments such as Standby Letter of Credit (SBLC), Bank Guarantees (BG), Usance LC, Letters of Credit, Differed Letters of Credit and Funding for companies, SME's and private individuals.
What drives us? These are the reasons why you should Work With Us:
At Grand City Investment Limited we value your time and get straight to the point. Some companies will talk your ear off, we believe that action speaks louder than words so we prefer to be solely focused on results. We have a large network of world class banks which gives us the unique ability to create outcomes others can't. We have been in the loan and financial instrument industry since 37 years ago.

When it comes to issuance, leasing, funding and monetization of any bank instrument such as bank guarantee, standby letter of credit, bg sblc, getting to the finish line is all that counts and that's what we excel in at Grand City Investment Limited. We have been successfully closing deals for over 37 years.
Below are a few of the things that make us unique and different from other companies.

1. We are a Government of Hong Kong Licensed Money Lender that Is Legally Registered in Hong Kong since May 29, 1984, that is 37 years of successful service and excellence.

2. we issue bg, dlc and sblc from world class banks such as Citibank New York, Chase Bank, Welsfargo Bank, Bank of America, Credit Suisse, Barclays bank London, HSBC Hong Kong or HSBC London, Standard Chartered Bank London, Dubai or Hong Kong, UBS Switzerland,

Deutsche Bank

AG Germany or any prime bank of choice.

3. We issue bg sblc in both usd or Euro Currencies, if you pay in usd we Issue in usd & if you Pay in Euro, we issue in Euro.

4. Your Privacy is our Priority, we do not share your data or Business Transactions with third parties.

5. Since 1984 till date No Customer has ever had a failed transaction with us. We have 99% success rate.

6. Brokers Always Welcomed & Protected against possible circumvention.

7. We have solutions for every customer in every industry.

8. We are Efficient, Consistent, Transparent & Reliable

9. We are straight to the point

10. Experienced and qualified staff

11. Extremely Satisfied Clients

12. No prepayment penalty
13. Fast Approvals Closing

14. No Hidden Fees or charges

Therefore, if you are looking for Lease or Rent Bank Guarantees, bg, dlc sblc, L/C or loans and project funding then you have come to the right place. Kindly contact us today for all your financial needs.
NOTICE TO BROKERS/AGENTS/COMPANY REPS: We value and appreciate brokers who are direct to their clients. New brokers are welcomed and compensated with between 1% to 2% commission on every deal. Here are a few of the many benefits of being a Grand City Investment broker:

Professional Support for brokers
Earn between 1% to 2% Commission on Every Deal
No Broker Chains, So please Be Direct to your clients
Brokers are 100% Protected Against Possible Circumvention.
Wide Range of Financial Instruments to choose from such as bg sblc issuance & Monetization Programs.